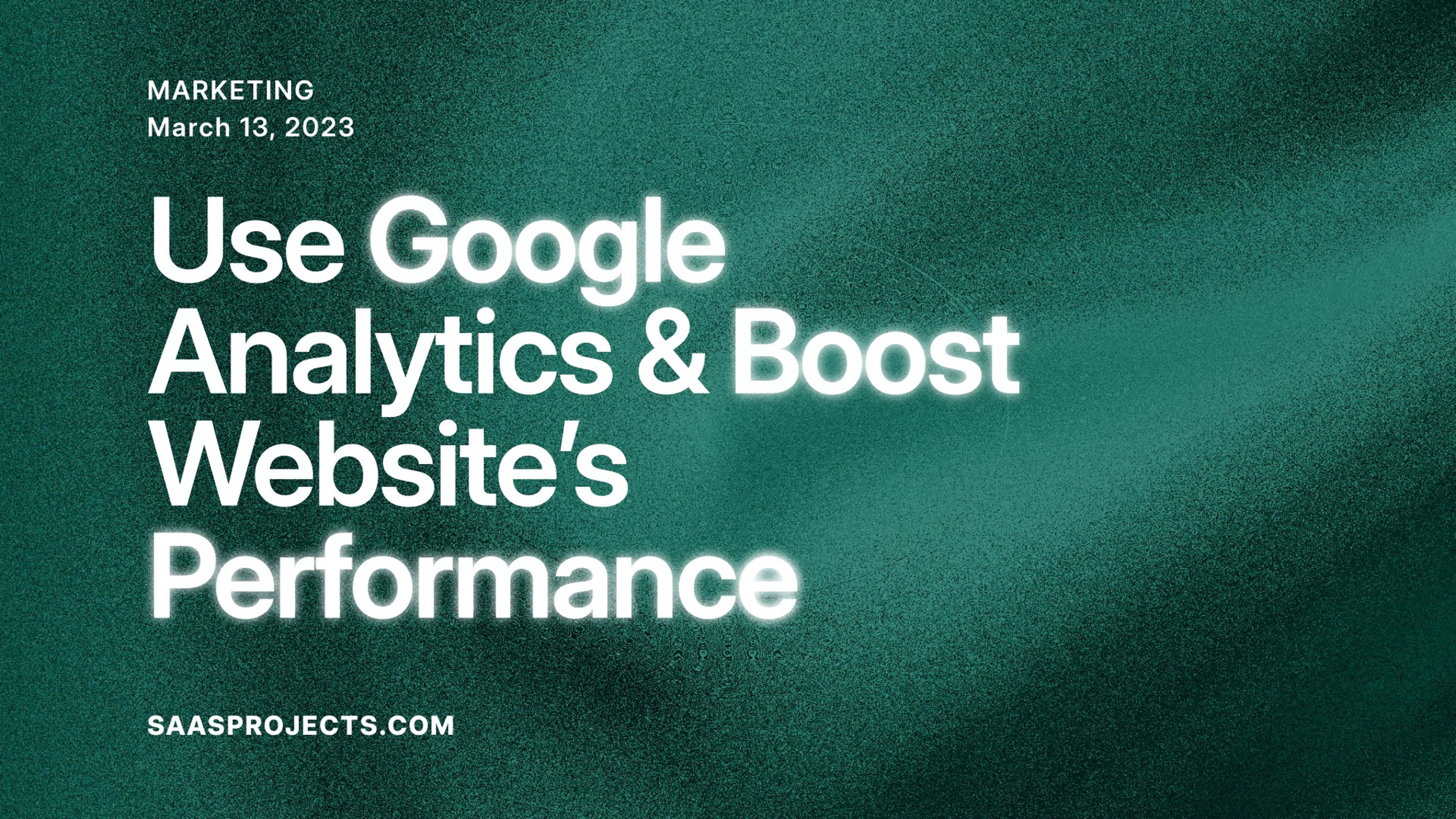 Use Google Analytics and boost your website's performance.
Discover how to leverage Google Analytics to measure your website's performance and uncover insights for growth.
If you're struggling to understand the performance of your website or lost in the multitude of Google Analytics reports, fear not!
In this article, you'll learn everything you need to know about Google Analytics, how to measure your website's success, and analyze its performance. Let's dive in!
What is Google Analytics?
Google Analytics is a free web analytics service offered by Google that allows you to track and analyze your website's traffic. You can easily install it by copying and pasting a few lines of code into your website, and it starts recording visitor data such as what pages are visited and for how long. The interface provides pre-packaged reports and dozens of metrics and dimensions to analyze your website's performance.
Understanding Visitor Intent
Most visitors come to your website with a specific purpose in mind, whether it's to find information, look for a product or service, sign up for something, or schedule an appointment. Whether your website achieves its goals or not depends on how well the intent of the visitor is served, and whether they managed to do what they came to your site to do.

Important Metrics and Dimensions to Track
To measure the success of your website, it's crucial to track these important metrics and dimensions:
Metrics:
Visits/Sessions and Visitors/Users: good for measuring overall traffic.
New Users: the number of users visiting for the first time.
Sessions per User: the total sessions divided by total users, a good metric to measure whether people tend to visit your site more than once.
Dimensions:
Bounce Rate: the rate of single-page visits to your site, which is when the user arrives and leaves from the same page without visiting any other pages on your site. This metric is good to track, but not in all cases. For example, some websites only have one page, and the bounce rate here is redundant because there's nowhere else for the user to go.
Page Views: the number of times each page is loaded by users.
Unique Page Views: a metric that only counts a page being loaded once in every session. This metric provides a more accurate picture of how much content on your website is being consumed.
Creating Your Own Dashboards and Reports
While the pre-packaged reports in Google Analytics are great, each website is unique, and those reports don't necessarily take that into account.
With a little understanding of the most important metrics and dimensions, you can create your dashboards and reports focused on your specific website either inside Google Analytics or outside of it using a different analytics tool.
This will help you make sense of your website's traffic and understand how well your website is serving your visitors' intent.
Final Words
Google Analytics is an invaluable tool for measuring the success of your website. Let's meet in another blog post and discuss on another exciting topic.
---