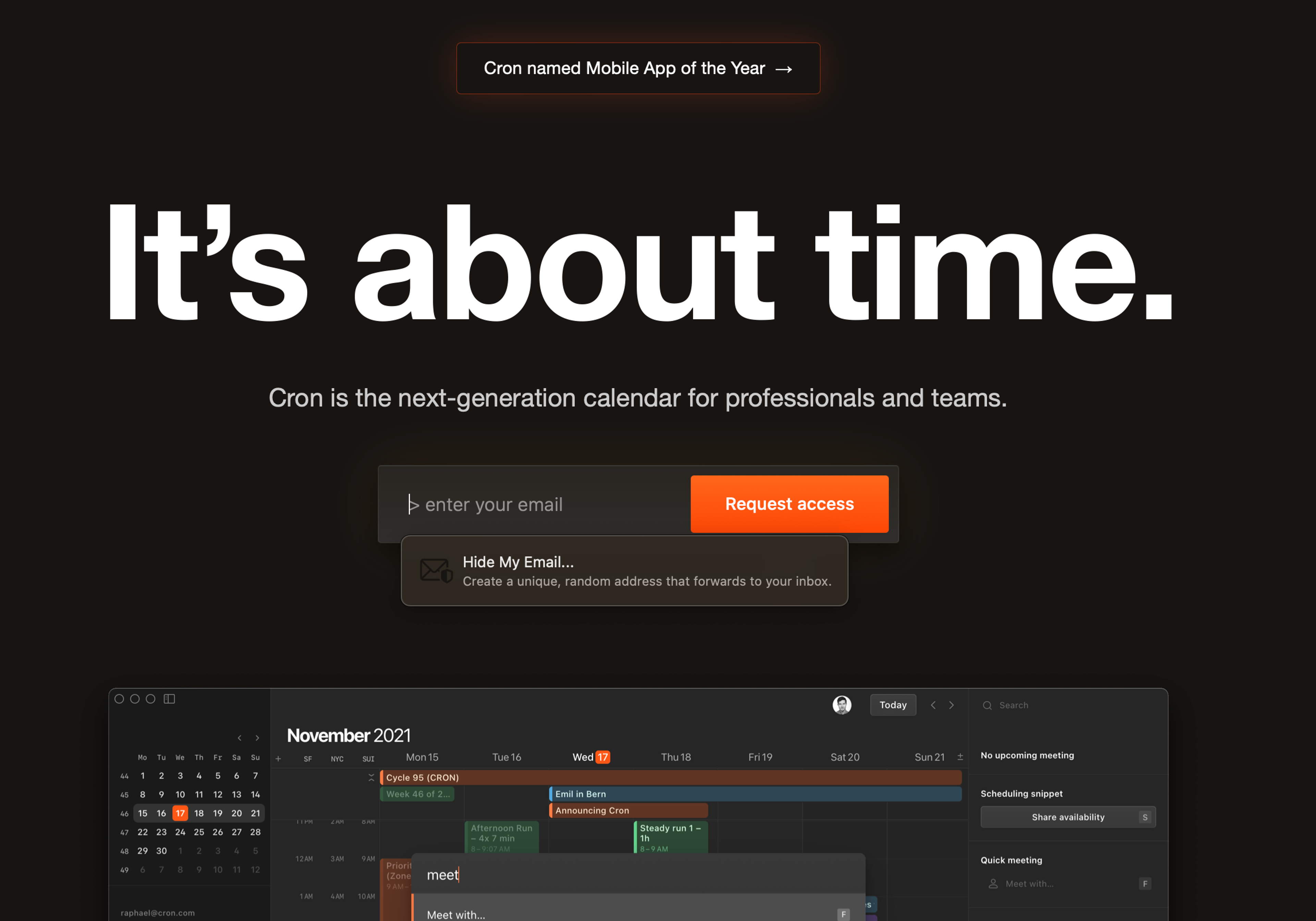 Cron
Next-generation calendar for professionals and teams. Schedule meetings and control your time like never before.
Cron Cron.com is a website that offers a suite of automation tools for businesses and individuals. Users can schedule tasks, automate workflows, and monitor their systems using the platform's powerful automation capabilities.
The website offers a range of integrations with popular apps and services, making it easy to connect and automate various tools. Cron.com also offers a user-friendly interface, extensive documentation, and 24/7 customer support to help users get started and optimize their workflows. Pricing plans are available for both individuals and teams.
---