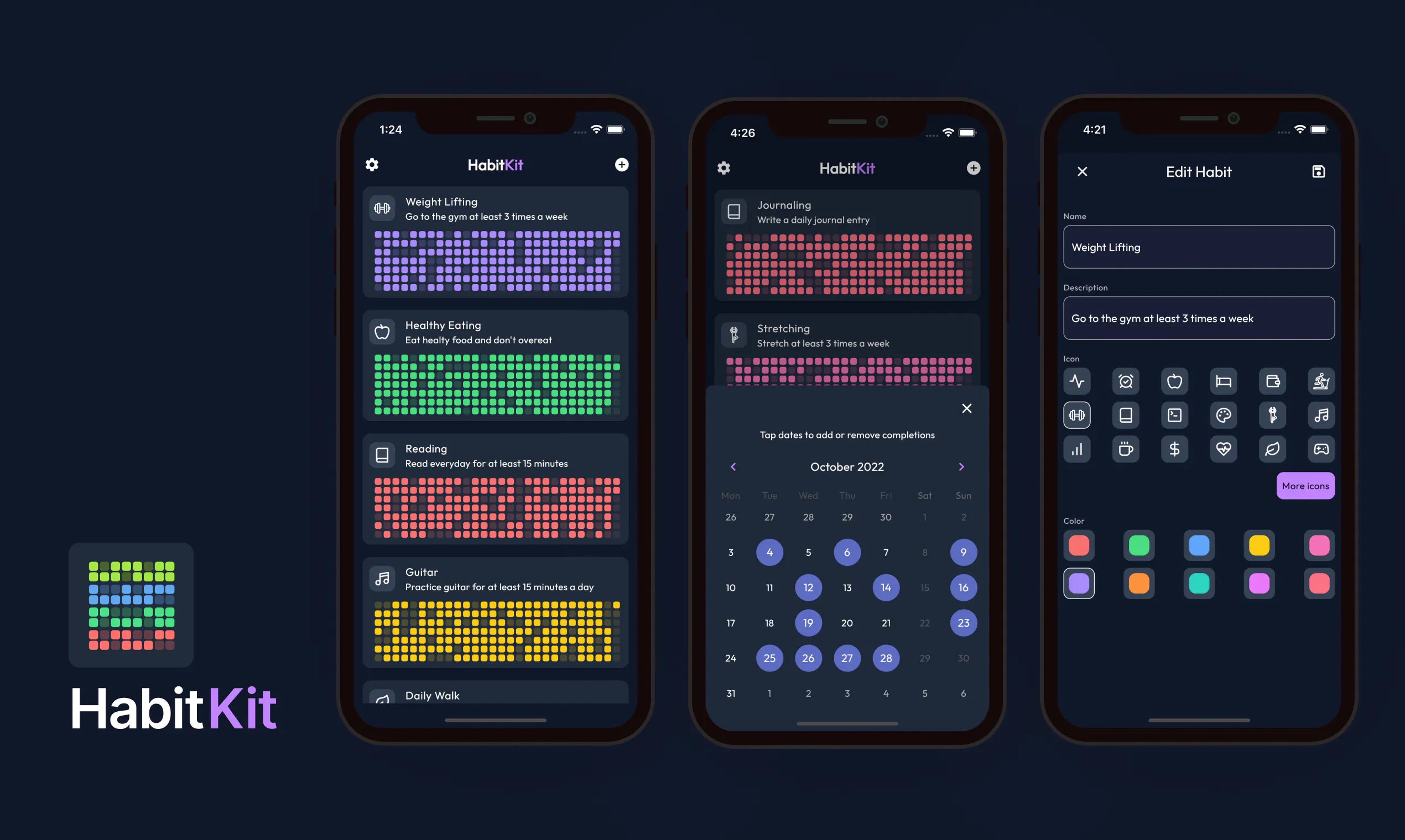 HabitKit - Consistency Tracker
Track your consistency with cool grids. App for anyone looking to form new habits or break old ones.
HabitKit is a website that helps users create and track new habits. The platform offers a variety of habit-building tools, including daily check-ins, reminders, and progress tracking. Users can also set goals, create to-do lists, and receive personalized recommendations based on their habits and goals.
HabitKit's interface is user-friendly and easy to navigate, with a range of customization options available. The website also offers a supportive community and resources to help users build and maintain long-term habits.
---