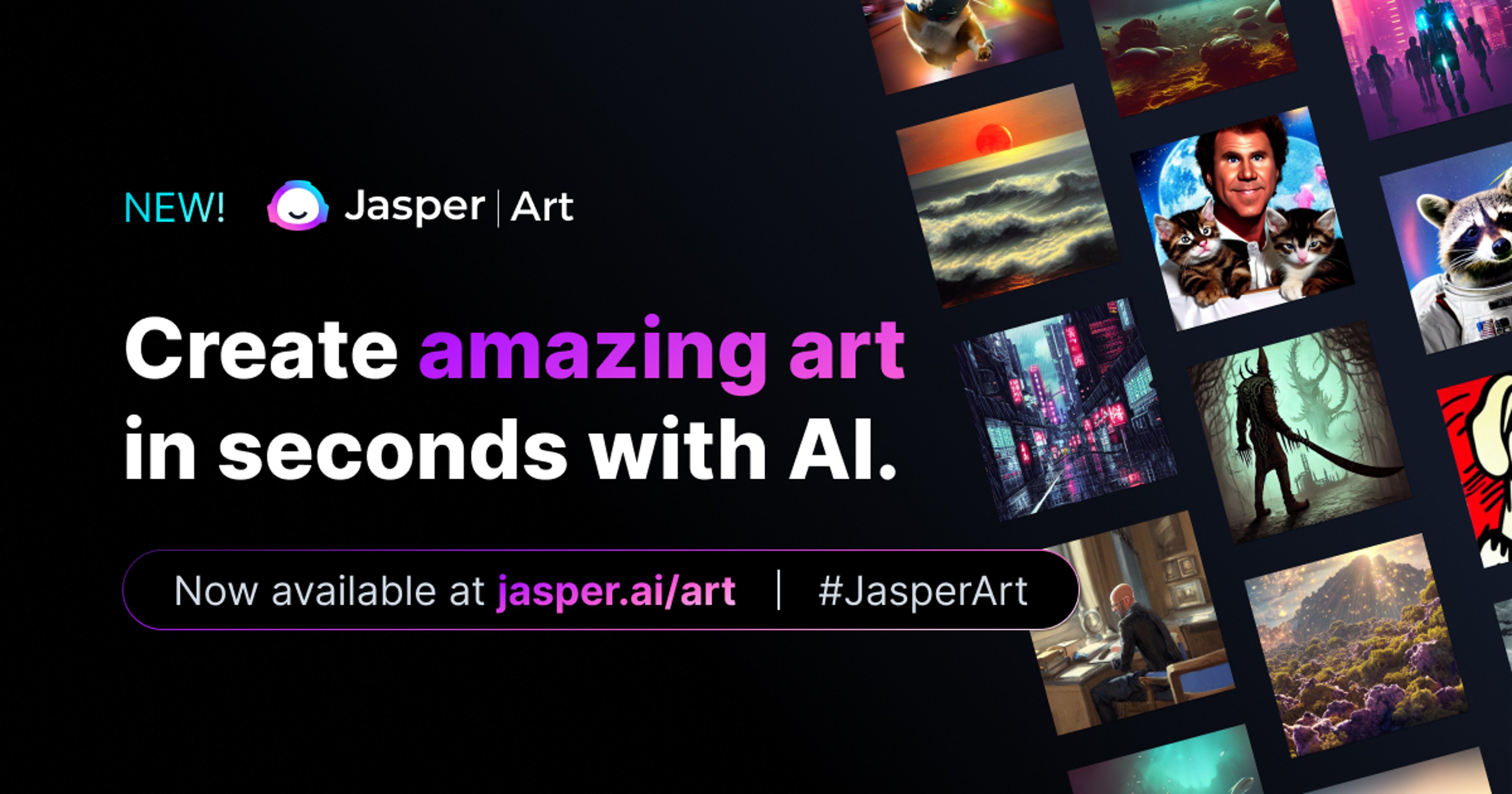 Jasper.ai
Jasper.ai is the best image generator tool for creating high-quality images on the market, comprising both a basic and advanced text input to generate images.
Jasper AI Art is an online platform that uses artificial intelligence to generate unique and one-of-a-kind art pieces. The platform uses a proprietary AI algorithm to create the artwork, which can be customized according to the user's preferences in terms of colors, style, and format. The generated art pieces can be printed and framed or downloaded as digital files for personal or commercial use.
The platform offers a wide range of art styles, from abstract to figurative, and provides a fascinating glimpse into the intersection of technology and creativity. Jasper AI Art is a great option for individuals or businesses looking for affordable and original artwork.
---