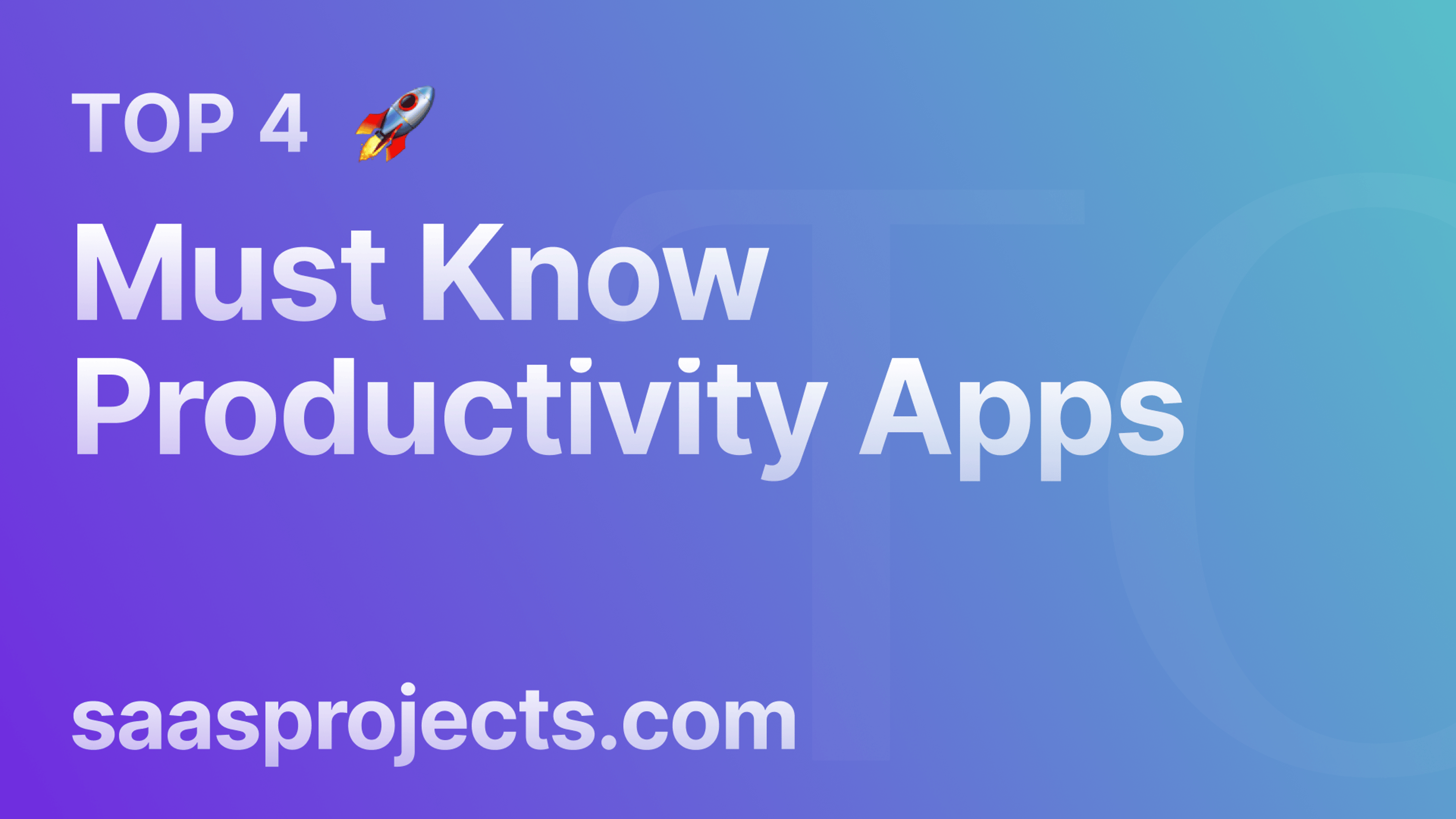 Best Products in productivity, that save your time.
Productivity apps are software tools designed to increase efficiency and effectiveness in completing tasks, managing time, and collaborating with others.
Productivity apps help us to stay organized prioritize tasks and ultimately increase the efficiency in both personal and professional lives. The use of productivity apps has become increasingly popular in recent years, as people look for ways to streamline their daily routines and improve their productivity. Let's dive into four new productivity apps that are super powerful you won't want to miss out.
---
saasprojects.com : Saasproducts is a curation platform for Indie makers to showcase their products to wide audiences and help them convert viewers into customers. Check it out. 👉 saasprojects.com .
---
Conclusion
In conclusion, these productivity apps offer a wide range of tools and features that can help users manage their time, prioritize their tasks, and increase their efficiency, ultimately leading to greater productivity and success.
---