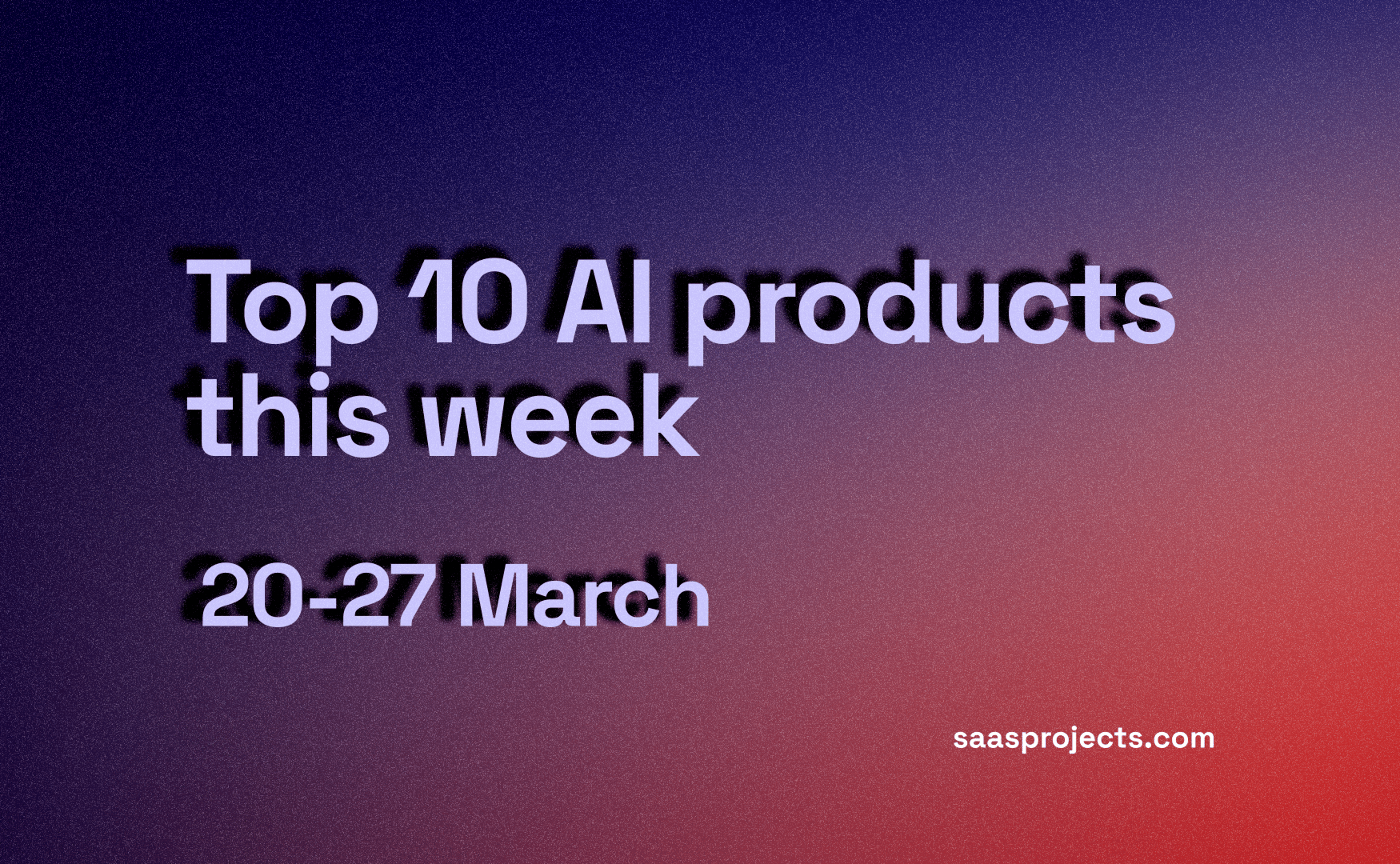 Top 10 AI products this week! 20 - 27 March
Unleash the power of AI with our cutting-edge collection.
Hey there, AI enthusiasts! Get ready to upgrade your tech game with our latest collection of cutting-edge products, just released this week.
We've got everything you need to take your AI experience to the next level. Let's dive in!
That's a wrap! Which one did you like the most?
Meet me on twitter @DesignSiddharth
---