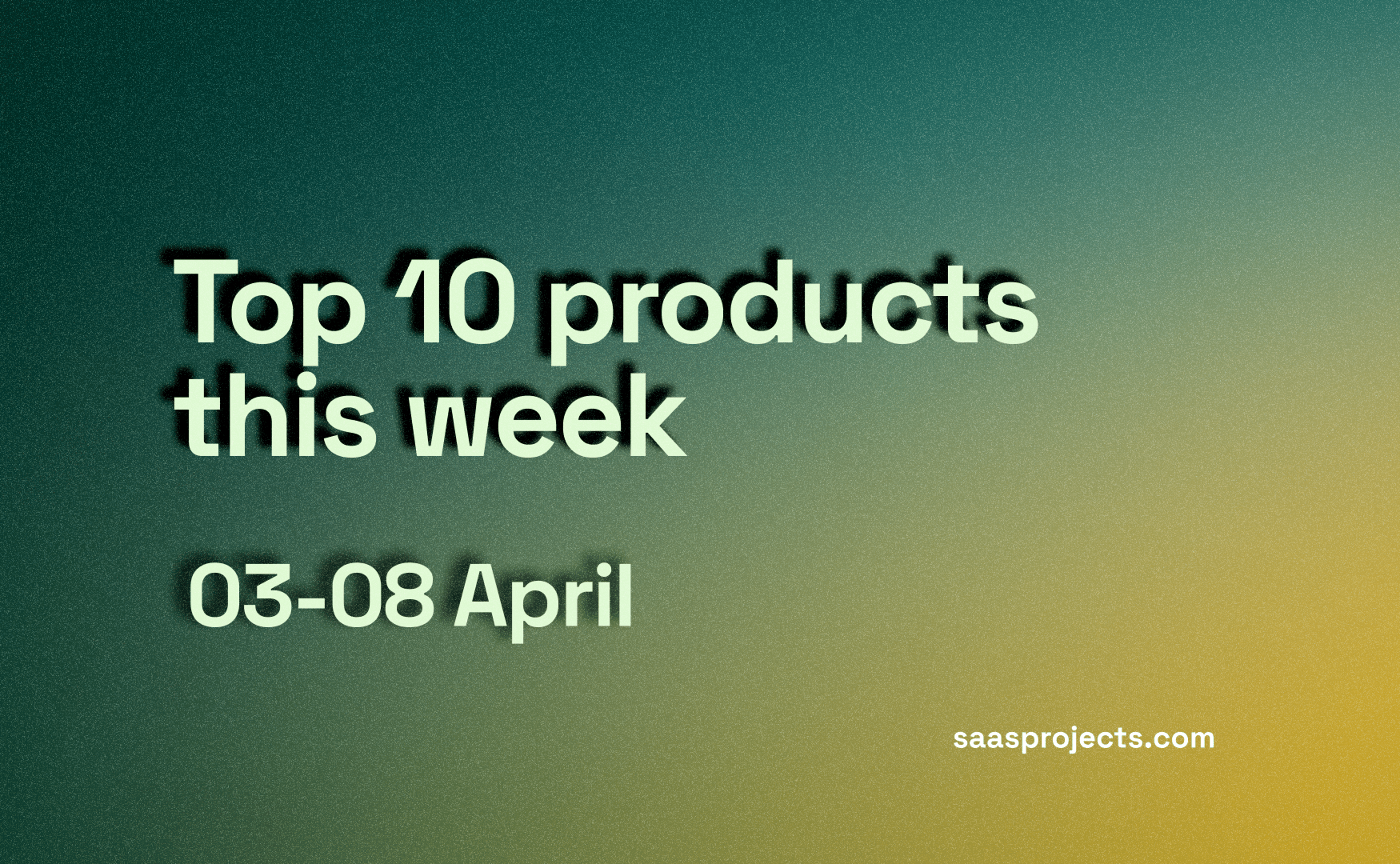 Top 10 Innovative Products this week : 3rd - 8th Apr
Introducing a collection of some of the most innovative and exciting products we've seen in the past week. From cutting-edge AI-based solutions to amazing products in various categories, this collection has something for everyone.
Hello and welcome to a momentous day: Saasprojects has hit a major milestone of 200 products listed in under 3 months! Thank you for your unwavering support - it's truly appreciated 🙌
As it's Saturday, let's keep things simple and exciting. Here's a treat for you: the top 10 products on Saasprojects this week. We've come across some incredible products, ranging from AI-based to other great categories. Let's dive in and check them out!
Thanks for checking out the top 10 products on Saasprojects this week! We're always on the lookout for the latest and greatest in the world of SaaS, and we can't wait to share more with you in the future.
Don't forget to follow us on Twitter @DesignSiddharth and stay up-to-date with the latest additions to our platform.
Until next time, keep building amazing products!
Siddharth
---